Clare Bluegrass Association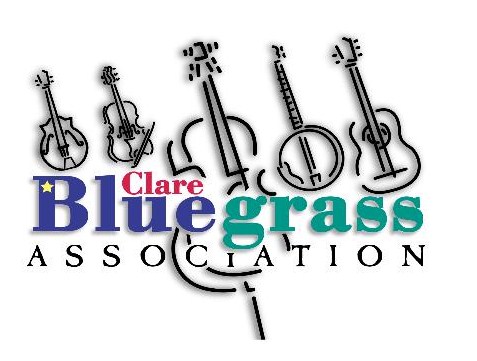 117 Connector Road, Meteghan, Nova Scotia (map below)
Just off Exit #31, in Meteghan, Nova Scotia (signs will be posted near the Meteghan exit)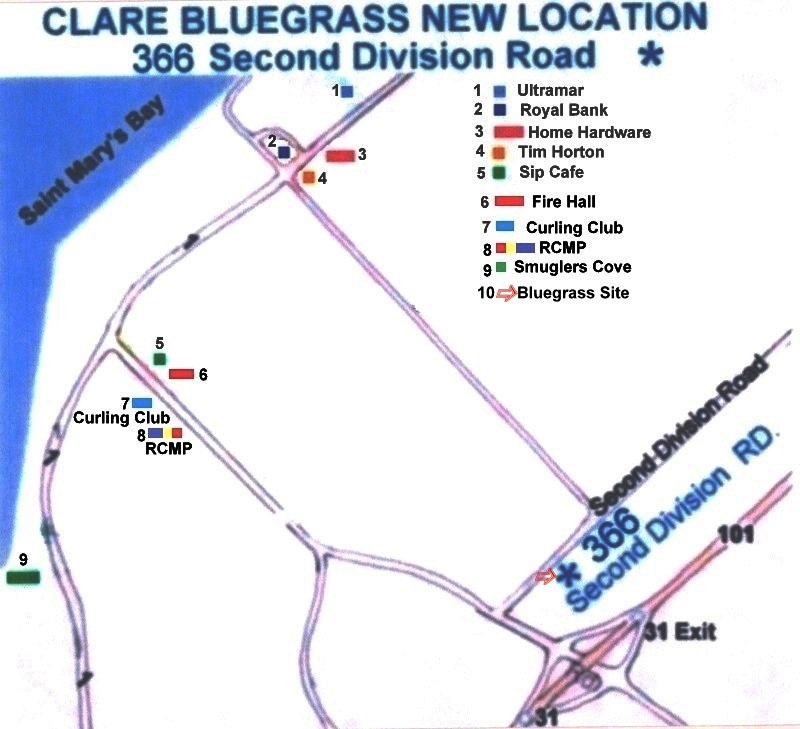 The Clare Bluegrass Association was founded in 1997 in memory of one of the Clare's finest banjo players,
Vernon J. Robicheau. The objects of the association are to promote the appreciation of Bluegrass music, develop local musicianship in the field of bluegrass, establish contacts between musicians of all levels, showcase local bluegrass musicians and create social gatherings for all association members and their guests.
Another Object of the association was to establish the "Vernon J Robicheau Memorial Fund".



The memorial fund helps young aspiring musicians by offering music lessons for acoustic instruments. The 1st memorial concert was held on October 12, 1997 and the first set of music lessons began in October, 1998. These lessons are held in Meteghan and still going strong, twice a year once in the Spring and again in the fall.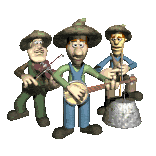 ---
A new festival on our grounds coming in July... the Clare Country Music Festival.
www.clarecountrymusic.ca (click web link for more info)
---
---
Clare Bluegrass Association are still holding their annual music lessons to young children... Lessons consists of 10 lessons, 30 minutes each in the Fall and again in the Spring. To reserve your spot or details on which instruments will be taught, contact the number below.

Thank You
Anne-Marie Melanson
902-649-2708
---
---
Our Association's mailing address:

Clare Bluegrass Association
PO Box 103,
Meteghan Centre, N.S.
B0W 2K0